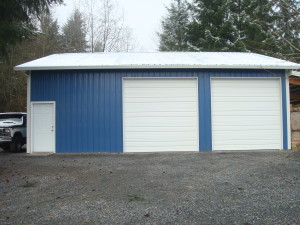 Located in the foothills of the Cascade mountains in Washington State, Moore Manufacturing LLC and Tom's Thumbs LLC was created by owner Tom Moore and mechanical engineer Carlos Velarde. After leaving his job at another manufacturing company, Tom Moore decided to form Tom's Thumbs as a lean manufacturer of heavy equipment attachments that caters to heavy equipment owners, and their attachment needs via the internet.
Rather than maintain an extensive inventory of attachments that would be somewhat generic to most machines, Tom's Thumbs decided to build attachments per every customers specific needs and their individual machine. This allows Tom's Thumbs to supply attachments that operate at an optimum performance level regardless of the machines make or configuration.
With over 3 decades of engineering experience Tom's Thumbs can help you find a solution to your dirt moving and heavy equipment needs no matter how simple or complex they may be.