Bushings for Excavator Thumbs and Buckets
Bushings for an excavator thumb or a bucket are just one of those items that wears out eventually. Even if you have the best thumb in the world, the thing that always gets abused is the bushings. Hydraulic thumbs can put thousands of pounds of pressure on their bushings and once they are worn out, the other things on the end of your stick get loose and sloppy and as a result are less precise.  We have been modifying our manufacturing process to make our bushings for buckets, and hydraulic thumbs faster and cheaper and still maintain the highest quality. If you need bushings now, it may be best to order another complete set just to keep them around and save money from down time in the future.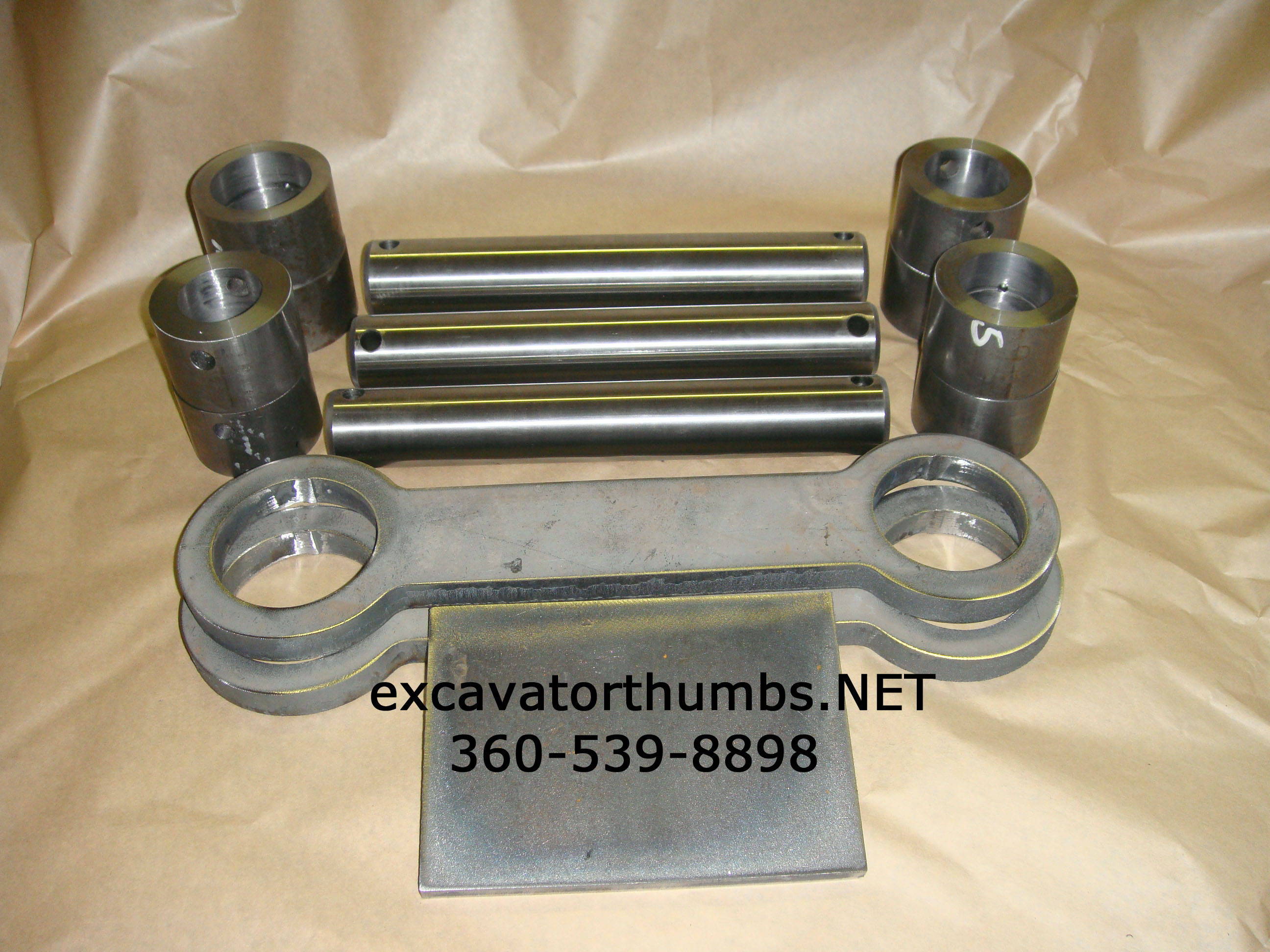 Replacing your bushings keeps things nice and tidy and also assists with limiting the other wear and tear on the other parts on your machine.
Our excavator thumb bushings are made by hand to spec for your machine using the finest materials available. No cheap Chinese made junk here. Call us for the specifics for your machine and place an order for extras just to have them on hand.
CLICK ON PICS FOR LARGER VIEW! >>>  Use your browsers "Back" button to return here.